Capital Markets Platform No. 1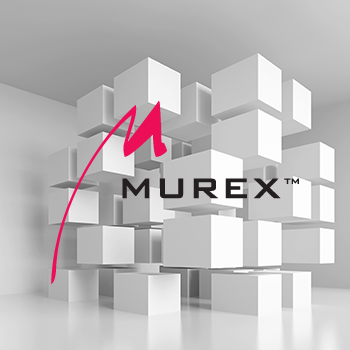 The global leading capital markets & trading platform Murex MX.3 offers customers comprehensive functionality covering the whole value chain of all asset classes (plain vanilla and derivatives). Among their customers are banks, asset managers and brokers, as well as CCPs, clearing brokers and corporates.
For over 15 years, BB Consult has been successfully supporting Murex projects in the DACH-region, and has the necessary business and technical expertise in the selection of trading systems, the introduction of Murex MX.3 (MxPress, FEM), as well as system integration and release upgrades (e.g. Mxg2000 to MX.3).
Complex regulatory measures (EMIR, Dodd-Frank Act, MiFID II, Transactions Registry and SFTR) have rapidly changed the capital markets in the recent years, and require a deep understanding of reporting relevant products, core functionality within Murex, as well as effective data management, which is carefully tailored to the new requirements. BB Consult has recognized the regulatory challenges, including the resulting shift of business processes from settlement to the closing of deals, and supports their clients in the optimization of processes within Murex.
The changes within the capital market were also perceived by the software vendor Murex, who has expedited the strategic extension of functionality, for example in collateral management for bilateral collateralization of OTC-derivatives and intra-day margining. Thereby, the functionality for collateral optimization regarding counterparty selection, margining (cross-portfolio) and improved methods for portfolio optimization are being successively expanded by the vendor.
Financial institutes have to reposition themselves strategically, organizationally and operationally to be able to successfully use the opportunities of digitization. Murex offers their customers the relocation of existing Murex installations into the Murex Cloud, in order to both reduce infrastructure and platform management costs, but also to increase flexibility. In addition, the integration of the Murex Platform with blockchain solutions (Smart Contracts) will gain importance on the customer and manufacturer side.
BB Consult supports their clients in the process of digital transformation by implementing digital solutions in the Murex context. We have gained our Murex expertise through many years of project and service experience in the following areas:
Sales, Trading, Treasury
+  Equity, Interest and Credit Derivatives, FX, MM, Certificates
+  P&L and Cash Management
+  Pre-Trade (Auto Completion, Sanity)
+  Portfolio Management
Operation & Finance
+  Real-Time Workflows
+  Trade Life Cycle Management
+  Affirmation, Confirmation
+  Cash & Security Settlement
System Integration
+  MxML (Business & Exchange Workflows)
+  Datamart (Architecture, BI, Feeding, Reports)
Support
+  1st, 2nd, 3rd Level Support, incl. EOD
+  Environment Management